The Glenfarg Vision, which asked residents for their views on our area, revealed that most people would like to see improvements to Wallace Park. So in the last few months a group of us have been meeting to discuss a few ideas and put together a proposal for discussion. As a result of this, the PKC landscape architect has drawn up a professional plan for us.
WALLACE PARK PROPOSED PLAN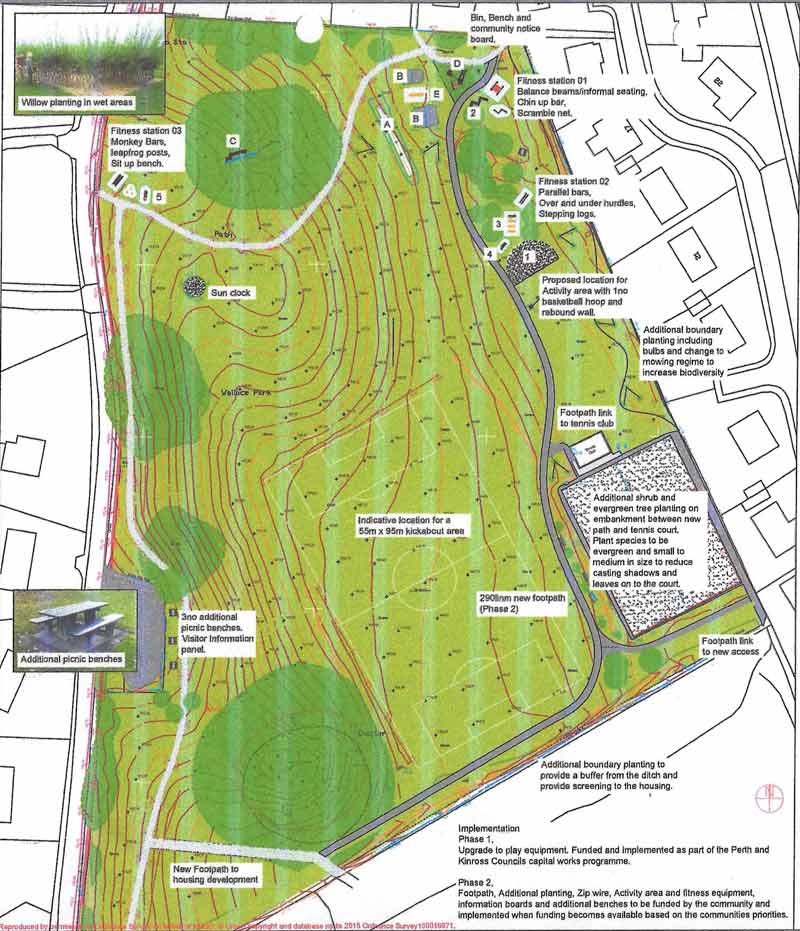 This can now be seen on the Friends of Wallace Park noticeboard
at the Elm Row entrance to the park.

You are invited to send your thoughts to the committee at the email address below, or attend the meetings.
If you care about your park - attend our meetings, let us know your views, join the group, keep up to date with the plans.
Contact the group's secretary on fowp@glenfarg.org